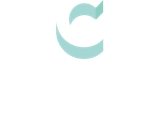 Cure Media is the leading influencer marketing agency in the Nordics and was recently awarded as the Influencer Marketing Agency of the year. We focus on data-driven and strategic influencer marketing, working with brands such as H&M, H&M Home, Sephora, NK and Philips.

We are experiencing a bright future and now want to talk to you if you are passionate, driven, and want to be part of our journey towards becoming the top choice for brands and influencers in Europe.
About the role:
You will be part of a progressive and innovative sales team and reporting to Head of Sales. The main objective of the role is to create new business through contacting new potential clients, conducting meetings and creating an influencer marketing strategy for potential new customers through insights, research and our accumulated experience from almost 10 years in the industry and transform the know-how to a customer strategy.
Example of tasks
Contacting new potential customers via phone, texts, email, social media, events, recommendations, offline activities! We love to go creative!
Educating marketing teams through meetings on how the modern consumer's behavior has changed and the digital journey a consumer goes through before making a purchase, how influencer marketing affects today's modern consumer etc.
Educating on Cure Media's products and services. 
Motivating why selected customers should invest a significant budget in the medium to achieve their overall goals.
Creating and presenting an influencer marketing strategy for the customer that helps them reach their overall longterm goals. 
Following up potential customers over time. 
Contributing to a fantastic work culture together with your colleagues. 
We think you have:

Worked with sales at least +3 years so that you understand how to create a sales process.
Worked within marketing at least 2 years so that you understand the different challenges brands face and can help customers achieve their goals. 
Have a business understanding and quickly can grasp the customer's business and what challenges they have. 
Experience gaining trust from senior positions.
You are a self-learner and a self-starter.

What we offer:

The opportunity to become a partner through our stock option program. 
Competitive salary, insurance and pension plan.
6 weeks paid vacation per year.
Generous health package and work outs during working hours.
MacBook and iPhone.
Bi-annual conference trips (we've been to places like Marbella, Barcelona and London.)
Room to develop your understanding and knowledge of digital marketing.
Working with the latest sales and marketing methods in strategic sales.
The chance to work with strong brands and market-leading technical solutions for influencer marketing. We work with clients such as H&M, Sephora, Nordiska Kompaniet etc.
Start: ASAP (Full-time)

Location and Reporting: You will be based in Stockholm, office located on Birger Jarlsgatan 37, as part of our sales team and report to our Head of Sales in Stockholm.

Do you have any questions about the role, career development opportunities, or anything else? Get in touch!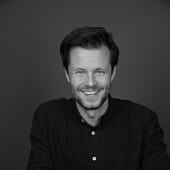 Contact
Kristian Melå
Head of New Partnership, Co-founder – Sales
What about the perks and benefits?
Shared success

We want everyone to have share in our future success. Therefore we offer our employees a generous stock option plan and we all strive towards the same goal.

Great development opportunities

Since we are a fast-growing company in a fast-moving industry, our employees have great opportunities to evolve, both on a personal level as well as on their career path. Everyone is encouraged to nurture their individual talents and develop within areas they are passionate about.

Fun at work

We are convinced that strong teams are built on strong bonds. Therefore we make up some good excuses to have fun together! Join us for our weekly paddle training, happy hour events, and annual conferences - recently we went to London and Marbella!

Reward and recognize

Our philosophy is that hard work must be rewarded and we celebrate when we do good things. We also offer extra vacation days, a competitive health package and generous pension plans - so that everyone stays healthy and happy.
How's life at Cure Media?
Working at Cure Media should be fun, evolving and challenging. We strive to be the best at what we do and then you need to make an extra effort.

Not only do we want to be best-in-class when it comes to influencer marketing. We also take pride in throwing great happy hour events (some even say they're the best in town but we might be a bit biased in that matter). We also strive to always deliver a can do attitude, serve great coffee, and be there for each other and for our customers, no matter what.
About Cure Media
Cure Media is a leading independent Influencer Marketing company with global reach, focusing on the fashion, home and beauty segment. We build successful influencer strategies for marketing teams and run campaigns with influencers on social platforms such as Instagram, TikTok and YouTube. Some of our clients are H&M, Sephora, Michael Kors and Kappahl.
Cure Media was awarded as the Agency of the Year 2022 at the Influencer Marketing Summit. We've also been awarded as a Top Influencer Marketing Companies four years in a row 2018-2021 by Business of Apps in the UK and have been certified by IAB as a Qualified Influencer Marketing Partner.
Already working at Cure Media?
Let's recruit together and find your next colleague.