Operations & Client Success
·
Stockholm
Influencer Marketing Internship
Are you looking for an exciting challenge and to learn from the best? Then this internship is for you! Cure Media was appointed the influencer marketing agency of the year 2022 and we're now offering an opportunity to gain experience and knowledge from working at an influencer marketing agency at the forefront of the industry.




This internship is divided between the Campaign Team and the Marketing Team, giving you the perfect mix of learning and development. So, if you're ready to take your skills to the next level, this is the perfect internship for you.

What we offer:




• The possibility to work with one of the fastest-growing and most successful marketing methods globally - influencer marketing!


• The opportunity to work with strong brands and our leading tech solutions. Some of our clients are H&M, Sephora, Michael Kors, Skincity and NK.

• To work with influencers around the world and to execute campaigns that reach millions of followers, no platforms like Instagram and TikTok

• To be a part of a passionate and high-performing team with a strong company culture where we have fun together!

Examples of tasks:




• Be involved in the whole process from creating the creative brief and identifying relevant influencers to make sure that we reach the campaign goals.

• Work in dedicated client teams together with Client Director, Campaign Manager, Creative Specialist as well as marketing and tech resources, to leverage a world-class solution.

• Following-up, reporting, and analyzing our collaborations.

• Build a good relationship with influencers to extend our network.

• Create social media content for Cure Media's own channels.

• Create graphics and other content in the marketing team, and coordinate other sales and marketing activities.




Are you the one we're looking for?




• You understand the strength of influencer marketing, and you spend much time on platforms like Instagram, TikTok and YouTube.

• You are very structured, independent and efficient in your daily work.

• You are focused on results and you like to work hard to reach your goals.

• You are good at graphic design and know how to create high-quality social media content.

• You're studying something related to marketing.




Start: Autumn 2023 (August/September)
Location: Central Stockholm




If you have any questions about the internship? Get in touch!



Department

Role

Operations Intern

Locations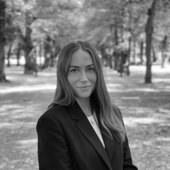 Contact
Julia Sandin
Campaign Lead – Operations & Client Success
What about the perks and benefits?
Shared success

We want everyone to have share in our future success. Therefore we offer our employees a generous stock option plan and we all strive towards the same goal.

Great development opportunities

Since we are a fast-growing company in a fast-moving industry, our employees have great opportunities to evolve, both on a personal level as well as on their career path. Everyone is encouraged to nurture their individual talents and develop within areas they are passionate about.

Fun at work

We are convinced that strong teams are built on strong bonds. Therefore we make up some good excuses to have fun together! Join us for our weekly paddle training, happy hour events, and annual conferences - recently we went to London and Marbella!

Reward and recognize

Our philosophy is that hard work must be rewarded and we celebrate when we do good things. We also offer extra vacation days, a competitive health package and generous pension plans - so that everyone stays healthy and happy.
How's life at Cure Media?
Working at Cure Media should be fun, evolving and challenging. We strive to be the best at what we do and then you need to make an extra effort.

Not only do we want to be best-in-class when it comes to influencer marketing. We also take pride in throwing great happy hour events (some even say they're the best in town but we might be a bit biased in that matter). We also strive to always deliver a can do attitude, serve great coffee, and be there for each other and for our customers, no matter what.
About Cure Media
Cure Media is a leading independent Influencer Marketing company with global reach, focusing on the fashion, home and beauty segment. We build successful influencer strategies for marketing teams and run campaigns with influencers on social platforms such as Instagram, TikTok and YouTube. Some of our clients are H&M, Sephora, Michael Kors and Kappahl.
Cure Media was awarded as the Agency of the Year 2022 at the Influencer Marketing Summit. We've also been awarded as a Top Influencer Marketing Companies four years in a row 2018-2021 by Business of Apps in the UK and have been certified by IAB as a Qualified Influencer Marketing Partner.
Operations & Client Success
·
Stockholm
Influencer Marketing Internship
Loading application form
Already working at Cure Media?
Let's recruit together and find your next colleague.