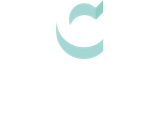 Vi är övertygade om att människor inspirerar människor. Därför jobbar vi stenhårt för att hjälpa varumärken att marknadsföra sina tjänster och produkter via influencers. Vi är visionärer, arbetat innovativt med digitala medier, självsäkert med data och teknik samt med dom bästa influencers för att leverera mätbara och effektiva lösning gång på gång.  

April 2020 fick vi för tredje året i rad och som enda aktör i Norden, utmärkelsen Top Influencer Marketing Companies 2020 av Business of Apps i UK. Vi blev även utsedda till DI Gasellföretag 2019 och 2020 som ett av Sveriges snabbast växande och lönsamma företag!
Vi växer kraftigt och vill nu prata med dig som är passionerad, driven och vill vara med på resan mot vårt mål att bli förstahandsvalet för varumärken och influencers i Europa.
Vi erbjuder dig:
Möjligheten att jobba med en av världens snabbast växande och mest framgångsrika marknadsföringsmetoder.
Utrymme att utveckla din förståelse och kunskap inom digital marknadsföring.
Karriärutveckling, även internationellt, då vi växer kraftigt.
Arbeta med de senaste försäljnings- och marknadsföringsmetoderna inom strategisk försäljning.
Möjlighet att arbeta med starka varumärken och marknadsledande tekniska lösningar för influencer marketing. Vi arbetar med kunder såsom t.ex Puma, American Express, Ellos etc.
En grym arbetsplats med centralt kontor på Birger Jarlsgatan 37.
 Är du den vi söker?
Minst 5 års erfarenhet inom digital marknadsföring så du förstår varumärkens olika utmaningar och kan hjälpa kunderna nå deras målsättningar.
Djup affärsförståelse - kan snabbt greppa kundens affär och vad som är viktigt för dom.
Vi lever i en bransch under ständig utveckling och du behöver vara öppen för snabba förändringar.
Modig och vågar utmana traditionella tillvägagångssätt. Både hos kunder och internt.
Har förståelse för marknadsföring generellt och gillar den digitala utvecklingen.
Pratar och skriver flytande svenska och engelska.
Erfarenhet av att få förtroende hos ledande befattningar.
Ditt ansvar:
Bearbeta och hjälpa utbilda strategiskt utvalda kunder och marknadsteam. 
Utbilda i hur den moderna konsumentens beteende har ändrats och den digitala resan en konsument går genom innan köp, hur influencer marketing påverkar dagens moderna konsument samt i Cure Medias produkter och tjänster. Motivera varför de utvalda kunderna ska investera betydande budget i mediet för att uppnå deras övergripande mål.
Skapa en dialog med beslutsfattare och påverkare hos utvalda kunder vart vi kan skapa långsiktiga resultat. 
Nå dina individuella och bolagets försäljningsmål.
Sprida din och Cure Medias kunskap om influencer marketing via möten, LinkedIn, podcasts och webinars.
Förstå varumärkens behov och utifrån dessa utveckla strategier och upplägg för influencer marketing i syfte att hjälpa dem nå sina mål.
Utveckla dig själv inom marknadsföring och i synnerhet influencer marketing.
Bidra till Cure Medias kultur och dina kollegors trivsel på jobbet.
För att lyckas i rollen tror vi att du är: 

Resultatinriktad och initiativtagande
Har en dup förståelse för kundens verksamhet
Nyfiken och lösningsorienterad 
Kommunikativ och en teamplayer 
En inre motor / drivkraft
Dina förmåner:
Friskvårdsbidrag och gemensam träning (tex Padel) på arbetstid
MacBook och iPhone
Förmånlig lön, pension och försäkring
6 veckors betald semester per år
Möjlighet att bli delägare via optionsprogram
Årlig konferensresa, senaste åren har vi varit i Barcelona, Marbella, London etc.
Start: Asap
Om företaget: Cure Media hjälper varumärken världen över att nå mätbara resultat genom strategisk och datadriven influencer marketing. Sedan 2014 har företaget varit med och drivit utvecklingen av branschen för influencer marketing, med egenutvecklade tech-lösningar och system. Cure är idag ledande i Norden och har som målsättning att bli ledande i Europa.
Har du några frågor om rollen, karriär utvecklingsmöjligheterna eller något annat? Kontakta oss!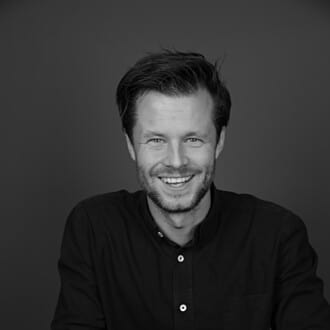 Contact
Kristian Melå
Head of New Partnership, Co-founder – Sales
What about the perks and benefits?
Shared success

We want everyone to have share in our future success. Therefore we offer our employees a generous stock option plan and we all strive towards the same goal.

Great development opportunities

Since we are a fast-growing company in a fast-moving industry, our employees have great opportunities to evolve, both on a personal level as well as on their career path. Everyone is encouraged to nurture their individual talents and develop within areas they are passionate about.

Fun at work

We are convinced that strong teams are built on strong bonds. Therefore we make up some good excuses to have fun together! Join us for our weekly paddle training, happy hour events, and annual conferences - recently we went to London and Marbella!

Reward and recognize

Our philosophy is that hard work must be rewarded and we celebrate when we do good things. We also offer extra vacation days, a competitive health package and generous pension plans - so that everyone stays healthy and happy.
How's life at Cure Media?
Working at Cure Media should be fun, evolving and challenging. We strive to be the best at what we do and then you need to make an extra effort.

Not only do we want to be best-in-class when it comes to influencer marketing. We also take pride in throwing great happy hour events (some even say they're the best in town but we might be a bit biased in that matter). We also strive to always deliver a can do attitude, serve great coffee, and be there for each other and for our customers, no matter what.
About Cure Media
Cure Media is a leading independent Influencer Marketing company with global reach, focusing on the fashion segment. We build successful influencer strategies for marketing teams and run campaigns with influencers on social platforms such as Instagram, YouTube, TikTok and blogs. Some of our clients are American Express, Puma, and Readly.
Cure Media was awarded as Top Influencer Marketing Companies, four years in a row 2018-2021 by Business of Apps in the UK and have been certified by IAB as a Qualified Influencer Marketing Partner.
Already working at Cure Media?
Let's recruit together and find your next colleague.