Sales & Marketing
·
Berlin
·
Temporarily Remote
Marketing Manager Germany
Cure Media has been announced as one of the Top Influencer Marketing companies by Business of Apps in the UK, three years in a row! 

As the power is shifting from companies to consumers, our mission is to help brands talk to their audience on their terms, by leveraging leading influencer channels that people trust and follow in their everyday lives. We're growing fast and are now looking for a Marketing Manager for the German market, to join us on our journey to becoming the first choice for brands and influencers in Europe!
We are looking for someone who is truly passionate about marketing, growth, and content in all forms. Someone who is both a doer but also a strategic thinker. Whether it is setting a strategy on how to grow our brand and market presence, writing excelling content for our website, or hosting engaging webinars for our German target audience, you'll be the one making it happen. 
You'll also be helping out with Cure Media's international growth as an integral part of the global marketing team, which you will work closely together with. 
What we offer:
The possibility to work with one of the fastest growing marketing channels globally, at a company in the forefront of the industry
Fast career development and the opportunity to play a key role in our international expansion
A role in a passionate and high-performing team, with a strong company culture where we know the importance of helping each other and having fun together!
The chance to build up and scale our Berlin office together with our local Berlin team and the management team in Stockholm.

What you will do:
Plan, develop and execute on all marketing initiatives for the German market, to drive relevant traffic, leads and awareness for the company.
Manage the company's content marketing activities and the overall success of those initiatives in the German market - both content creation and content distribution. This includes e.g. setting the content plan (in alignment with the Head of Marketing), creating content such as articles, webinars, infographics and reports, as well as making sure the content is distributed in the right channels and to the right people.
Contribute to strengthening our position as the number one thought leader in influencer marketing in Germany, e.g. through social media and PR-related activities. 
Evaluate and follow-up on marketing and growth initiatives, to continuously learn what's working and what's not, to optimise the result.
Work closely together with the other departments, such as sales and operations.
Work closely with the HQ marketing team to ensure an aligned brand image and messaging.

Who you are:
To succeed in this role, we think you are a creative marketing professional with proven outstanding marketing communication and copywriting skills from working in a B2B marketing setting. You are a self-propelled person who knows how to create engaging and relevant content in order to attract and retain customers. You are also able to expand our company's digital footprint and strengthen our brand awareness in the German market. You have a deep understanding of influencer marketing and why this is one of the fastest-growing marketing channels. Ultimately, you are always up-to-date with the German market as well as upcoming marketing trends. 

Also, we think you meet the following criteria:

Native German speaker with great knowledge of the German marketing industry. In addition you are fluent in English as it is our company language.
+5 years of experience from working in a similar B2B marketing role with a high track record 
Good knowledge and experience from working hands-on with digital marketing areas such as SEO, inbound marketing, marketing automation and email marketing
Experience from working with marketing tools such as Hubspot and creative tools such as the Adobe suite, Canva or similar
Results-focused and like to work hard to reach your goals
Curious to learn new things and fearless when it comes to testing new things or giving an inspiring talk on stage
Team player who knows the importance of cooperation across national boundaries, where a 'willing to do what it takes' attitude is key

Other perks & benefits:
The opportunity to become a partner through our stock option program
Competitive salary, insurance, as well as a generous health package and pension plan
6 weeks paid vacation per year
MacBook and iPhone
Annual conference trips (so far we've been to places like Marbella, Barcelona and London)

Start: ASAP (full-time)
Location & Reporting: You'll be based in Germany as part of our Berlin office and report to the Head of Marketing in Stockholm. 
Do you have any questions about the role, the career development opportunities, or something else? Get in touch with us!
Please note that the application must be in English as the recruiter is not german speaking.
Department

Role

Marketing Manager

Locations

Remote status

Temporarily Remote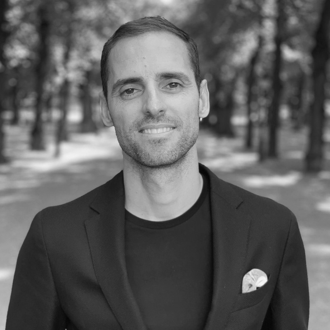 What about the perks and benefits?
Shared success

We want everyone to have share in our future success. Therefore we offer our employees a generous stock option plan and we all strive towards the same goal.

Great development opportunities

Since we are a fast-growing company in a fast-moving industry, our employees have great opportunities to evolve, both on a personal level as well as on their career path. Everyone is encouraged to nurture their individual talents and develop within areas they are passionate about.

Fun at work

We are convinced that strong teams are built on strong bonds. Therefore we make up some good excuses to have fun together! Join us for our weekly paddle training, happy hour events, and annual conferences - recently we went to London and Marbella!

Reward and recognize

Our philosophy is that hard work must be rewarded and we celebrate when we do good things. We also offer extra vacation days, a competitive health package and generous pension plans - so that everyone stays healthy and happy.
How's life at Cure Media?
Working at Cure Media should be fun, evolving and challenging. We strive to be the best at what we do and then you need to make an extra effort.

Not only do we want to be best-in-class when it comes to influencer marketing. We also take pride in throwing great happy hour events (some even say they're the best in town but we might be a bit biased in that matter). We also strive to always deliver a can do attitude, serve great coffee, and be there for each other and for our customers, no matter what.
About Cure Media
Cure Media is a leading independent Influencer Marketing company with global reach, focusing on the fashion segment. We build successful influencer strategies for marketing teams and run campaigns with influencers on social platforms such as Instagram, YouTube, TikTok and blogs. Some of our clients are American Express, Puma, and Readly.
Cure Media was awarded as Top Influencer Marketing Companies, four years in a row 2018-2021 by Business of Apps in the UK and have been certified by IAB as a Qualified Influencer Marketing Partner.
Sales & Marketing
·
Berlin
·
Temporarily Remote
Marketing Manager Germany
Loading application form
Already working at Cure Media?
Let's recruit together and find your next colleague.